Environmental Sensitivity Mapping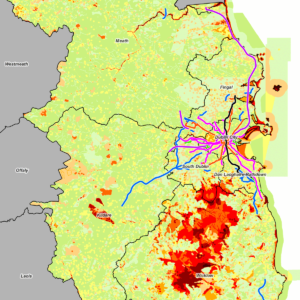 Impact GIS produced a suite of maps for Strategic Environmental Assessment (SEA) of the National Transport Authorities, Greater Dublin Area Transport Strategy.  Click on the image to download a PDF of the SEA Report.
Constraints Mapping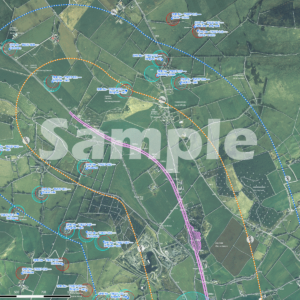 Impact GIS has developed robust methodologies for archaeological, architectural and cultural heritage constraints mapping and analysis. These have been successfully applied to some of Ireland's largest linear infrastructure projects. Click on the image to see a sample PDF book of maps.
Kilbeacanty Graveyard Survey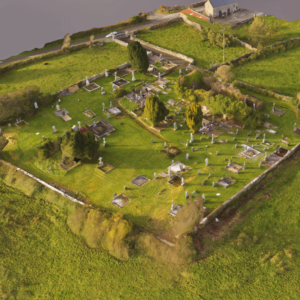 In association with Kilbeacanty Graveyard Committee and Galway County Council Impact GIS undertook a drone / UAV survey of Kilbeacanty's historic graveyard to map the graveyard. High resolution aerial photography, accurate to within a few centimetres was then used to map the features of the graveyard in GIS. Click on the image to see the processed survey.
Poor Man's Well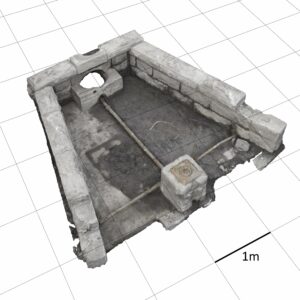 Impact GIS undertook a photogrammetric survey of Poor man's Well in Dublin. From the survey  a scaled 3D model was generate and used to generate scaled elevations. Click on the image to see the 3D model on Sketchfab.
Digital Surface Model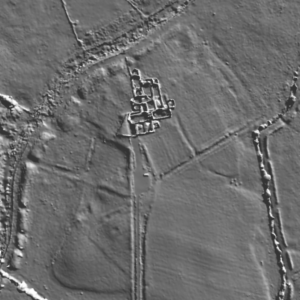 A short video demonstrating how a Digital Surface Model generated from a drone / UAV survey can be used to identify topographical features through changing the lighting of the surface.
Point Cloud of Ross Errilly Friary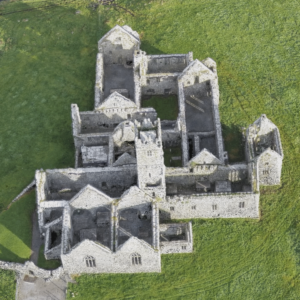 A 3D point cloud of Ross Errilly Friary generated from a drone / UAV survey. The image shows a screen grab of the point cloud, click on the image to see a video.